How I ended up writing new real-time kernel
I work with embedded stuff for several years: our company develops and manufactures car trip computers, battery chargers, and other car-related electronic devices.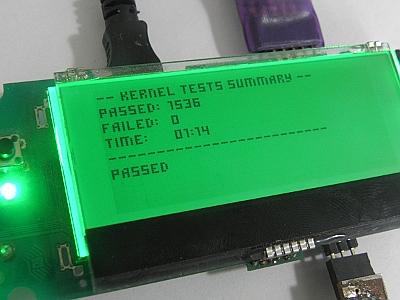 The processors used for our designs are primarily 16- and 32-bit Microchip MCUs, with RAM from 8 to 32 KB, and ROM from 128 to 512 KB, without any kind of MMU. Sometimes, there are even more modest 8-bit chips.