Visualizing the Heap on Embedded Devices
The article is hosted at Cesanta's blog: Visualizing the Heap on Embedded Devices.
Very briefly: at Cesanta, we use ESP8266 as one of the platforms for our Smart.js. While there are vague plans to get rid of heap whatsoever (since it is not deterministic enough), for now, we keep using it. What is worse, the default heap implementation in the SDK is really dumb.
So, in the article, first of all we build a simple yet useful tool for heap visualization: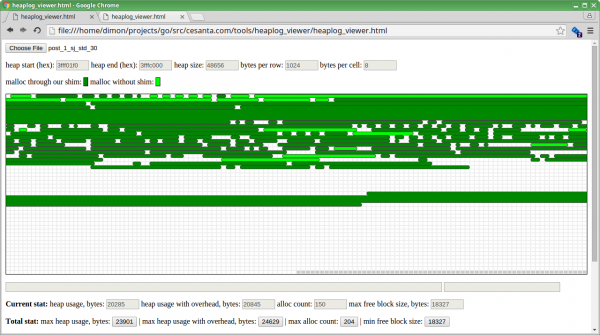 Then, we analyze the behaviour of the standard allocator, assume it is not just simple but actually too dumb, and look for the way to get better heap implementation.
For details, look the aforementioned article.